Can you think of anything better than traveling through the jungle in search of an Aztec goddess? Well, the only thing more exciting than this is the opportunity to win massive amounts of money along the way.
With an Aztec Goddess slot machine, you gain access to high level action, big payouts, bonus rounds, and so much more.
As an Aristocrat video slot, you never have to concern yourself with the graphics and animation. Everything is exactly what you would expect from this company. While the approach is simple, the details of the game are thorough to the point of providing a near perfect playing experience (even if you aren't winning).
No Confusion Here
As you make your way through this Aztec Goddess slot review, you'll notice one common theme: the game is built for players of all skill levels.
Have you ever sat down at a machine with so many bells and whistles that you didn't know where to start? This can be frustrating, especially if you were excited about the theme.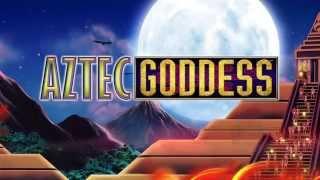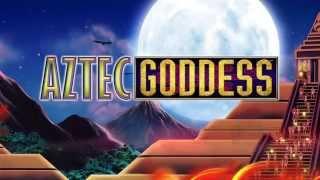 Aristocrat slot machines never fit this mold, as they are easy to understand, simple to play, and laid out in a manner that suits all types of players.
Playing this game will bring a smile to your face, and not just because you can win a lot of money. You'll be pleased by the fact that everything is in its place and easy to locate.
Confusing slot games can leave a bad taste in your mouth. Conversely, those that are simple to understand can make your experience much more enjoyable. We think you'll agree that Aztec Goddess is one of the most well designed machines on the casino floor.
Let the Reels Spin
If you're used to games with a fixed number of paylines, you'll need to adjust your approach with this one.
Although there are 5-reels, which is a configuration you've come to expect, there is no set number of paylines. Instead, it's considered a "flexible game," with more than 3,000 ways to win. How awesome is that?
There are slot machines with which you have to land symbols left to right in order to receive an award. This is not one of them. Instead, as long as you collect the minimum number of winning symbols on your screen, you're a winner.
Note: players who are willing to take a risk, with the hope of winning the largest prizes, can take full advantage of the max bet button.
Symbols that Make Your Day
There aren't many Aristocrat games that don't use playing card symbols on some of the reels. This one is no different.
You know what these look like, but it's the more unique symbols that payout the most money. For example, the Aztec Goddess and eagle are among the highest paying. You won't come across these often, but when you do you're in position to win big.
Here are two other symbols that should pique your interest:
The shield symbol is the scatter. All you need is three of these, anywhere on the reels, and you'll win 10 free bonus spins.
The flower symbol is the wild. With the power to replace any other, collecting one or more of these will immediately boost your chance of winning.
As you make your way through the bonus game, don't get so hung up on how much you're winning that you forget about the re-trigger feature. If you collect three or more shield symbols, you're once again awarded with free spins.
Our Aztec Goddess Video Slot Review
Nobody wants to play a slot machine that's difficult to understand, challenging to play, and lacking in all the key areas.
With Aztec Goddess, you know that the sky is the limit. Like most, it's the theme that attracts you. From there, however, there are plenty of top notch features to keep you wanting more.
At SlotsJack, we enjoy modern slot machines just as much as the next person. After all, it's nice to come across something that is unique to the casino industry. This is what makes it so much fun to stay involved with these games.
Even so, we're also big fans of traditional offerings that combine a classic layout with advanced features.
You'll never be blown away by an Aztec Goddess slot machine, but at the same time you won't be disappointed with the experience.
In our opinion, it's a perfect fit for players of all experience and budget levels. Let's finish this review by listing our three favorite things about the game:
A simplified theme that doesn't lack anything in terms of graphics and audio.
The use of bonus and scatter symbols for just the right amount of additional action.
The elimination of traditional paylines, which provides a special look and feel.
If you like these details as much as us, find an Aztec Goddess machine in a local casino, spin the reels, and share your experience.