When it comes time to plan a casino vacation, you'll be faced with a variety of questions.
In addition to the when and where, you must turn your attention to one other detail: how.
By how, we mean this: there is a lot that goes into planning the perfect trip. If you don't have the experience and knowledge to make all the right decisions, you could find yourself spending a lot of money on a trip that doesn't suit your every need.
Fortunately, there is an answer to this common concern: book your trip with a tour provider.
In this guide, we provide top notch advice on taking this approach, as shared by John Mitchell, Owner and Operator of Preferred Casino Tours.
Here are the questions and answers from our interview with Mitchell. Enjoy!
What are the primary benefits of booking a casino trip through a tour provider?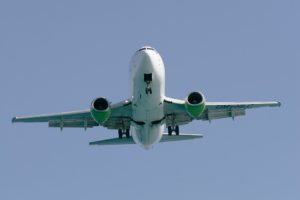 There are a number of great advantages the customer receives when they travel in this manner. First and foremost is the great service. Every customer is treated as a first class traveler. Simply put, we value you. We can give you insider tips and information and advice, using our education and 30+ years of casino experience to guide your trip decisions in a way that provides you with the best trip possible.
What are the top destinations for casino-goers? Is Las Vegas still at the top of the list?
While Las Vegas is always a great destination, Atlantic City is an hour or less away from all of our markets via charter jet aircraft. Plus, it offers a plethora of exciting and new amenities. Contrary to what the media says, Atlantic City is well and thriving and it has a fantastic beach.
What do you consider the most overlooked destinations for casino travelers?
We offer destinations that most would overlook for gaming and fun. New Orleans, Biloxi, San Diego and Laughlin, Nevada just to name a few. We are always adding destinations not known for gaming, such as cruises. Cruises are very popular with our guests, where we can offer the best comps for your gaming dollar.
Do you have any tips for saving money when booking a casino vacation?
We have unique access to benefits that can save you a lot of money and provide you with a better experience: free transportation, rooms and upgrades, spa comps, and food and beverage comps are just a few of the things that we can get, that you can't.
Add in hard-to-get restaurant reservations, exclusive or priority access to shows and attractions, added amenities, and you will get a lot more value for your gaming dollar.
What are some of the things people don't realize about booking a casino trip through a tour provider?
In addition to getting you more comps and discounts on any particular trip, we can step in and fix things when your trip goes awry. When you book with the property or call center you have little or no leverage when things go wrong. We are constantly traveling to a particular casino and have the leverage to fix things, even when it's not our fault. We will step up to make things right or simply to make sure that our guests are happy.
What modes of transportation are most common when taking a casino vacation through a tour provider?
This depends on many factors, but our company, for instance, is one of the largest charter and commercial air purchasers in the country. This allows us to offer the best flights at the lowest cost.
Are bus tours still popular in today's day and age?
Yes. For example, we offer motor-coach trips to customers who can't or prefer not to fly. They also like the leisurely pace and the convenience of bus travel. The price is pretty good too.
Conclusion
So, there you have it. If you have ever wondered what it is like to take a casino trip with a tour provider, you now have a better idea of what to expect.
This may be different than the approach you took in the past, but it could be the perfect solution for your next trip.