A vacation is a great way to rest your mind and body, providing a break from the hustle and bustle of daily life.
Of course, there is a big difference between taking just any trip and taking one that will leave you with memories that last forever.
For many, there is nothing better than a casino vacation. This provides the opportunity to get away, enjoy life, and hopefully win some money.
Just the same as any trip, regardless of destination or budget, planning a casino vacation is easier said than done. There are many details to consider, all of which are important to your experience.
By taking the right approach and addressing the necessary questions, you can quickly and efficiently plan a vacation that suits your every want and need.
Reasons and Benefits
When the time comes to plan a vacation, you can compare destinations from one side of the world to the next. If you're the gaming type, there are more than 1,600 casinos in North America alone. That doesn't even account for the several thousand establishments in other parts of the world.
While too many choices can overload your brain, it also provides the unique opportunity to find exactly what you are looking for.
Here are three of the top reasons (benefits) of taking a casino vacation:
1. Fun, Fun, and More Fun
For some people, their idea of fun is sitting on a beach, soaking up the rays, and watching the waves roll in and out. Others, however, crave more action. And that is exactly what you get when you visit a casino.
If you're looking for nonstop action – morning, noon, and night – a casino vacation may be the right choice. Even if you aren't playing the slots or sitting at a blackjack table, there's always something to keep you occupied. From the food to the people, from the shows to the local events, you won't have to look far for something to keep you busy.
2. Plenty of Choices
While you won't find casinos in every country, these are located in many places throughout the world.
The United States is home to the largest number of casinos, as well as Las Vegas, Nevada, which is considered by most to be the top gaming destination in the world.
As long as you keep an open mind, you'll find a location that suits your style.
3. The Risk Reward Excitement
If you've spent any time in a casino, it's safe to assume you have thought about hitting it big. There's no guarantee that you're going to win any money, but the potential is always there.
This article outlines the top 10 jackpot hits in Las Vegas history, with the top one in excess of $39 million.
If you're willing to risk a little bit of money, you always have the chance to win much more.
Tip: always keep in mind that responsible gambling is more important than anything else.
Choosing a Destination
This is something we discussed above, but it deserves a section of its own. From the United States to the Caribbean, from Monaco to China, there are thousands upon thousands of casinos calling your name.
Here are five questions to answer as you compare destinations with the hope of making a final choice:
Where do you live and how far are you willing to travel?
Which destinations suit your "other" requirements for a trip?
How much money will it cost to reach your destination?
How many casinos are located in the city?
Are you familiar with the games offered by the casinos in each location?
Once you answer these questions, you can move onto the next phase: comparing some of the top casino destinations in the world.
Las Vegas, Nevada
Call it Vegas. Call it Sin City. Call it the Gambling Capital of the World. Regardless of how you refer to this city, nothing changes the fact that it's far and away the top casino vacation destination in the world.
According to the Las Vegas Convention and Visitors Authority, more than 42 million people visit the city every year. Here are some additional statistics:
In 2015, Clark County's gaming revenue was approximately $9.6 billion.
On the Vegas Strip alone, gaming revenue exceeded $6 billion in 2015.
Every year, more than 20,000 conventions are held in the city.
As you can see, Las Vegas attracts a large number of people every year. While some visit for business, most come for the gaming experience.
Some of the top casinos in Las Vegas include:
The Mirage
The Venetian
Wynn Las Vegas
Bellagio Hotel and Casino
New York-New York Hotel and Casino
While these may be some of the top casinos in the area, there are more than 100 to choose from. For this reason, you need to carefully select your hotel (more on this below) as well as where you spend your time.
Atlantic City, New Jersey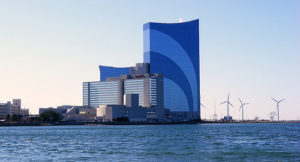 Often overshadowed by Las Vegas, Atlantic City is considered the second most popular gaming destination in the United States.
Located in New Jersey, it's extremely popular among those who live on the east coast.
Hosting nearly 30 million tourists every year, Atlantic City has a lot to offer. In addition to casinos, visitors can spend time at the beach or the boardwalk.
Even though the city has faced tough times as of late, there are still many casinos that attract visitors from all over the world. Here are a few to consider:
Borgata Hotel Casino & Spa
Caesars Atlantic City
Harrah's Resort Atlantic City
You won't find the same number of casinos in Atlantic City as you do in Las Vegas, but there are plenty of big name brands (and smaller establishments) that bring a lot to the table.
Reno, Nevada
If Las Vegas isn't your thing, if there are too many people and too many bright lights, it may be time to visit Reno.
Known as the Biggest Little City in the World, Reno has a population of roughly 237,000. And while these people call the city home, it's those who visit from other parts of the world that really make it tick.
Reno will never offer as many casinos as its big brother, Las Vegas, but it's home to the following:
Atlantis Casino Resort Spa
Bonanza Casino
Circus Circus Reno Hotel & Casino
Harrah's Reno Hotel & Casino
Peppermill Resort Spa Casino
These are five of the most popular Reno casinos, but with 20+ to choose from there may be many others you want to visit during your time in the city.
Aruba, Caribbean
If you want to bring together the best of both worlds, an Aruba vacation may be just what you need. And here is why: the beaches are beautiful, but there are also plenty of casinos that provide a high quality gaming experience.
For some, this means spending all day at the beach and all night playing slots and table games.
Aruba casinos are well known for their variety of games. For example, penny and nickel slot machines are extremely popular. But if blackjack, poker, and roulette better suit your interests, you won't struggle to find a casino that meets your needs.
There are many well known casinos throughout Aruba, but some have a better reputation than others. These include:
Stellaris Casino
Crystal Casino
Seaport Casino
Due to its size and variety of games, Stellaris casino is popular among both visitors and locals.
Aruba may not be a place you go if gaming is the only thing on your mind, but if you want to combine this with sun and beach fun, it's clearly a top choice.
Macau, China
Overlooked by many, there are 30+ casinos in Macau that provide a high level of action.
There are several casino operators in Macau, with SJM Holdings and Las Vegas Sands playing a big role.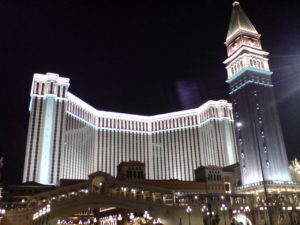 Just the same as casinos in other cities and regions, those in Macau allow you to play a variety of games. Some of the most visited include:
The Venetian Macao
Altira Macau
Wynn Macau
MGM Macau
City of Dreams
You will enjoy yourself at any of these Macau casinos, but if you want the best experience you need to spend time at The Venetian Macao. Here are some of its key features:
3,400 slot machines
800 table games
546,000 square feet of total gaming space
2,905 suites
Gaming areas broken down into four themes
2 million square feet of convention space
6 million square feet of retail space
When you visit The Venetian Macao, there's more than a casino to keep you busy. It's truly one of the top all around establishments in the world.
Other popular casino vacation destinations include:
Monte Carlo, Monaco
Puerto Rico
Biloxi, Mississippi
Uncasville, Connecticut
When choosing a destination for a casino vacation, you definitely want to keep these ones on your short list. However, don't stop here. Learn more about every option to ensure that you spend your trip in the right place.
Find a Hidden Gem
You don't have to know anything about casinos or gaming to realize that some cities, such as Las Vegas, have the reputation for offering the best experience.
What you may not understand is that you can find hidden gems from one side of the globe to the next. Here are a few examples:
1. Choctaw Casino Resort in Durant, Oklahoma
With nearly 219,000 square feet of gaming space, you won't find many casinos, regardless of location, with as many games as this one.
In addition to more than 4,100 slot machines, there are plenty of table games to test your skills. For instance, this casino is well known for its three card poker.
When you add several hundred hotel rooms to the gaming experience, you have a place you can call home for as long as you want.
2. Ute Mountain Casino in Towaoc, Colorado
Do you enjoy gaming in a more laid back environment? Do you have more fun when you can visit a casino that isn't crawling with an overabundance of people? If so, you need to visit Ute Mountain Casino.
Tucked away in Towaoc, Colorado, a small town with a population right around 1,000, you'll enjoy every second you spend at this under the radar casino.
Here are some details of the games available at Ute Mountain Casino:
Wide area progressive slot machines. Attached to progressive machines at other casinos, such as Cripple Creek, jackpots easily push into the six figure range.
Table games ranging from blackjack to roulette to craps.
A 400 seat bingo hall with games scheduled daily.
In addition to the casino, the hotel and resort will meet all your needs.
3. Jack Cincinnati Casino in Cincinnati, Ohio
It may not be located in a traditional gaming city, but Jack Cincinnati Casino provides a one of a kind experience for players from all walks of life.
There are approximately 100 table games, 2,000 slot machines, and a large World Series of Poker room.
One of the most distinct features of this casino is its many promotions. From cash and car giveaways to random instant drawings, you never know when lady luck will be on your side.
4. The Meadows Casino in Pittsburgh, Pennsylvania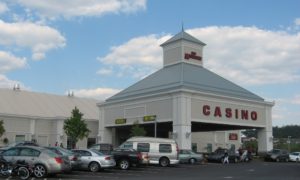 Pittsburgh isn't known for its casinos, but the state of Pennsylvania is quickly becoming one of the top destinations in the United States for casino vacations. This is due in large part to the growing popularity of The Meadows casino, located a few miles south of downtown.
With one of the largest casino floors around, you never feel cramped as you walk through the thousands of slot machines. And if slot machines are your thing, this is one casino that caters to you. Consider the following:
3,000+ machines to choose from.
High limit slots room, with the opportunity to wager as much as $375 per spin.
Many progressive machines for the chance to win six and seven figure jackpots.
Note: if you plan on visiting this establishment, don't hesitate to swing by Rivers Casino, located in downtown Pittsburgh. The two are separated by approximately 20 miles.
5. Wheeling Island Hotel-Casino-Racetrack in Wheeling, West Virginia
Perhaps the most unique casino on the list, visit one time and you'll find it difficult to stay away in the future.
Not only is Wheeling Island located in one of the most picturesque cities in the country, but its casino is full of thrills.
If you are a slots player, visit this page to learn more about recent wins. Or maybe you want to learn more about its many rooms and suites, one of which is sure to be perfect for you regardless of how long you are staying.
Wheeling, WV is far from the bright lights of Las Vegas, but the gaming experience here is second to none.
Find a Hotel
Now that we've talked about casinos, including top destinations as well as hidden gems, there should be something else on your mind: finding a place to rest your head at night.
While you are sure to spend plenty of time on the casino floor, you still need somewhere to hang your hat. And that's why it's imperative to book a hotel that suits your lifestyle.
Here's the good thing: most casinos, especially those in the most popular destinations, have a hotel attached. This provides you with a high level of convenience, allowing you to move from your room to the casino floor all within a matter of minutes.
Finding a hotel isn't the hard part. The challenge lies in finding and booking the perfect accommodations.
Although no two travelers are the same, there are many key details everyone should consider when booking a hotel for their casino trip.
1. Convenience
It's mentioned above, but it's worth touching on again. It's not the worst thing that could happen, but booking a hotel away from all the action could put a damper on your trip.
It's best to opt for a hotel and casino combination, as this eliminates all unnecessary travel.
2. Room Options
Some hotels only have one type of room, but this is very rarely the case when you visit some of the more popular establishments.
Take for example the MGM Grand Las Vegas Hotel & Casino. When booking, you'll find yourself faced with a variety of choices:
Grand Queen Strip View
Grand King Strip View
Executive Queen Suite
City View Suite
Stay Well Grand King
Tower One-Bedroom Suite
Tower Spa Suite
Not only does each of these rooms offer something different in terms of size and amenities, but the price varies from one to the next.
3. Hotel Amenities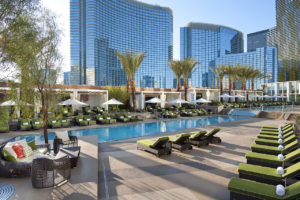 This has nothing to do with the size of the television, number of slot machines, or view from the balcony. Instead, it's all about the other amenities offered by the hotel. Think about things such as:
Restaurants
Swimming pool (number and size)
Retail stores
For example, Caesars Palace Las Vegas has a longstanding reputation for its many restaurants. From casual to upscale and everything in between, some of your options include:
Bacchanal Buffet
Nobu Restaurant
Old Homestead Steakhouse
Rao's
MR CHOW
Gordon Ramsay Pub & Grill
If you're the type who enjoys spending time at the pool, most hotels offer something exciting.
In Las Vegas, among other destinations, hotel pools are above and beyond what most travelers expect. This article examines the top pools in Sin City, complete with an overview of what each one offers.
It doesn't matter where you are visiting or what you hope to accomplish, you need a comfortable hotel room to call home during your trip. Fortunately, this is never a problem when booking a casino vacation.
Plan for Other Things to do
Are you the type of person who can spend hours on end in a casino, never thinking about the outside world? If so, this section isn't for you.
Conversely, if you're the type who needs to break up the action with other things to do, it's important to plan for this in advance.
Here's the good thing: regardless of which destination you visit, from Las Vegas to Puerto Rico, there's always something going on outside the casino.
Atlantic City, for instance, is a perfect example of this. When you aren't spinning the reels or watching the roulette wheel, you can visit one of the many New Jersey beaches that are known for providing plenty of fun in the sun.
And when you're time at the beach comes to an end, you can head to the boardwalk for a bite to eat or a variety of family friendly activities.
Tip: take into consideration the transportation requirements of the area you are visiting. In other words, do you need a vehicle to get around?
It's easiest to choose a destination where you can get everywhere on foot. The Vegas Strip is a good example of this. While the heat may force you indoors at times, you know you can reach a variety of casinos, restaurants, and activities without the need for a vehicle.
5 Steps for Planning Your Trip
By now, you should have a good idea of what a casino vacation has to offer. Even so, it doesn't mean you are ready to hit the road just yet. There are things you should first do, such as taking the following five steps:
1. List Out Your Top Destinations
You now know that there are thousands upon thousands of casinos across the world. List out your top five destinations and do your best to learn more about each one.
Maybe Las Vegas is at the top of your list, followed by Atlantic City, and then Biloxi. Once you collect more information on each, you can then decide which destination is best for you.
2. Price It
It would be nice if every casino vacation was affordable, but this isn't the case for most travelers.
On the plus side, there's probably a destination and experience that fits your budget. It may not be your top choice, but that's okay. You can make the most out of any destination.
When pricing a casino vacation, don't overlook any expense. Some of the most common include:
Transportation (flights to and from)
Hotel
Gaming budget
Food
Extracurricular activities
If you don't account for all expenses, you could be surprised at how much you spend during your trip.
3. Use the Power of the Internet
Go back in time 20 years and planning a casino vacation was much more challenging. You had to book airline tickets on the phone, call hotels for rate information, and request travel guides to better understand each destination.
The internet has changed all this. In today's world, you can do everything online. Not only does this save you time, but it makes for a more efficient experience. Even if you only have one day to get your trip together, the internet allows you to do so with confidence.
Expedia, for example, is one of the top services for finding flights, hotels, cars, and vacation packages. Furthermore, you can read reviews associated with every aspect of your trip.
You don't have to book your trip online, but neglecting to do so will add more challenges to your experience.
4. Which Casino is Best for You?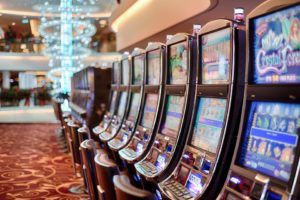 Maybe you can't answer this question with 100 percent confidence before leaving home, but it's something you should attempt to address nonetheless.
Here's why: you want to book your hotel based on the casino that best suits your playing style.
The MGM Grand Las Vegas Hotel & Casino has a strong reputation for having a large selection of slot machines. From penny games to $100 denomination machines, there's something for everyone. So, if slot machines are your thing, it makes sense to stay at the MGM hotel and visit this casino regularly.
Unless you've visited a casino in the past, you'll never know if it's exactly what you are looking for. But as noted above, with the help of the internet, you can make an informed decision.
5. Book It!
You've thought about every aspect of your casino vacation. You know exactly what you are looking for and how to have the time of your life. The only thing left is to book your trip.
As long as you've done your homework, there's no point in waiting around any longer. It's time to book your trip and live it up!
Conclusion
Every year, millions of people from all over the world set out on a casino vacation.
With this guide by your side, you now have what it takes to plan a trip you'll never forget.
From the fun and excitement of a casino to the luxury of a high class hotel, this type of vacation is one to consider.