It may not be the most popular game among North American slot machine players, but Downton Abbey is a big hit among those from the United Kingdom.
Based on the famous British drama television series, the theme alone is enough to attract a large audience.
Aristocrat is proud of this machine for many reasons, including but not limited to the unique theme that keeps players engaged (even when they aren't winning as much as they would like).
What's Not to Like?
From the moment you lay eyes on a Downton Abbey slot machine, you'll find that there's a lot to enjoy.
It all starts with the double curved, high quality LED screen. If this doesn't draw your attention to the game, nothing will.
From there, the 16×5 configuration is sure to pique your interest, as this isn't something that you see every day.
The theme itself is based on the many characters and settings that have made the TV show such a big hit.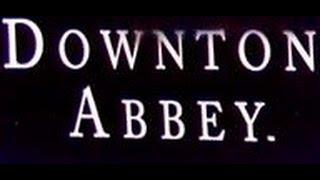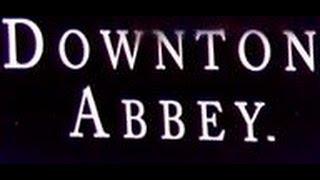 Do you have a favorite actor or actress? If so, keep your eyes peeled for him or her, as they are likely to pop up on the screen at some point.
We can't say enough good things about the theme, but that doesn't mean the actual game is lacking anything in terms of details, functionality, and payouts.
Take for example the expanded wild reels. With the ability to cover all reels on both screens, you're given the chance to win a jackpot of 100x + your initial wager.
Free Spin Bonus Game
While the expanded wild reels feature will make you smile, the free spin bonus game will send a jolt of excitement through your entire body.
When you collect three scatter symbols anywhere on the reels, you're awarded with a minimum of 10 free spins.
As the reels spin for free, pay close attention to the 8×5 configuration on the lower screen and the recipes listed out on the upper screen. If this isn't making sense to you, don't worry. Aristocrat does a great job walking you through the bonus round, making sure you know exactly what's going on at all times.
Tip: you can also watch this video for a firsthand look at how the bonus game works.
Downton Abbey Facts
Even if you've never watched a single episode of Downton Abbey, you can still have a good time playing this slot machine.
Here are some interesting facts about the show:
It takes place between the years of 1912 and 1925.
It first aired in the United Kingdom in 2010, but made its way to the United States the following year.
Through six seasons there were a total of 52 episodes.
Along with those interesting facts, let's take a look at some of the many awards the series has won:
Primetime Emmy Awards: Outstanding Miniseries or Movie
Creative Arts Emmy Awards: Outstanding Cinematography for a Miniseries or Movie
Golden Globe Awards: Best Miniseries – Television or Film
These awards alone show just how much success Downton Abbey has achieved.
Note: if you want to catch up on past episodes or relive all the drama once again, you can watch every episode on Amazon Video.
Play a Downton Abbey Slot Machine
Let's put it this way: if you enjoy the Downton Abbey TV series and slot machines, you won't find a game that has more to offer than this one.
Much the same as other slot machines based on TV shows, such as Twilight Zone, the experience is authentic and the action never stops.
At SlotsJack, we've long been in love with this marvelous series. Once we heard that Downton Abbey slots were coming to land based casinos, we couldn't contain our excitement. And once you play this game, there's a good chance you'll feel the same way.