There is no messing around when you play the Dracula slot machine by NetEnt. While there is plenty of fun to be had, along with many ways to win, the theme itself is a bit scary – but that's a good thing.
With the help of Universal, NetEnt rolled out this game to players who enjoy a thrilling monster themed slot machine.
It's natural to be a bit apprehensive about playing, especially if you're the type who enjoys more lighthearted games like Divine Fortune, but don't let your fear get the best of you.
There's a lot to like about this game, and we're going to touch on all the finer details in the review to come.
Configuration and Playing
This is a 5-reel, 40-payline video slot game with 4-rows. The configuration is used in many other NetEnt games, and there's a reason for this: bettors love the simplicity that it provides.
You can wager money on anywhere from 20 to 200 paylines, moving up the scale in 20 payline increments. Along with this, there is a minimum bet of .20 coins with the maximum set at 200 coins. This flexibility allows Dracula slots to suit the needs of many players.
Play Free Dracula Slots Online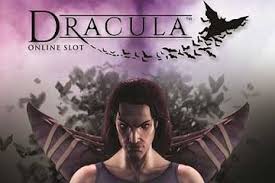 If you don't want to wager real money, you can always opt to play for free. There are many internet based casinos that offer free NetEnt slots, and this one definitely fits into that group.
Note: the free and real money versions of the game are identical, allowing you to easily move between the two if that's the approach you want to take.
Also, as a mobile friendly slot, you can spin the reels via your iPhone, iPad, Kindle, or any other type of smartphone or tablet. This plays into the hands of those who don't like to be tied down to their computer.
Theme and Features
You don't have to look any further than the name to realize what the theme is all about. You can expect mysterious graphics, scary music, and quite a bit of intrigue and anticipation.
By now, you're probably ready to learn more about the features. Well, you won't be disappointed. Some of the top features include:
Bat feature
Stacked symbols
Stacked Wilds
Free Spins
Standard wild symbols
With so many features, all of which can come into play at any time, you can't afford to turn your head for a second. You never know when base gameplay will turn into something much more exciting.
For example, when the famous Bat feature is triggered, a group of bats make their way across your screen and onto the reels. When the reels stop spinning, the bats are then transformed into a random symbol. With some luck on your side, these random symbols will help you form a winning combination.
Entering the Free Spins bonus is as simple as collecting stacked Dracula symbols on the second reel. When this happens, you're granted 10 free spins. If you happen to land a stacked Lady symbol on the third reel during a free spin, you're awarded two more.
It's Fun to be Scared
Are you the type of person who enjoys a good haunted house? Do you have fun watching scary movies? If you have this type of personality, you don't want to pass over this game any longer.
We hope our Dracula slot review has given you enough information to create an informed opinion. Remember this: if you don't yet know if it's right for you, play a few rounds for free. This will help you better understand everything that the machine has to offer.