Aristocrat has a way of reinventing the wheel, or in this case the slot machine, time after time.
Its new J*Series of games are considered by many to be the most modern to ever hit the casino floor. While there are 15 games in the series (with more likely to come), Jet Strike slots have developed a large following in a relatively short period of time.
The Basic Details
Introduced in land based casinos in 2015, it didn't take Jet Strike long to make its way to the United States market. And by 2016, the game could be found in establishments all over the world.
Offered via Aristocrat's famous Helix cabinet, you know you're in for a treat when you sit down to spin the reels.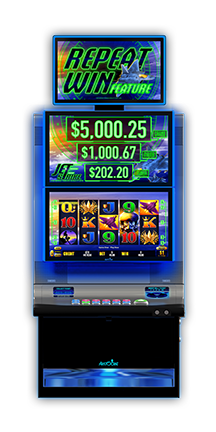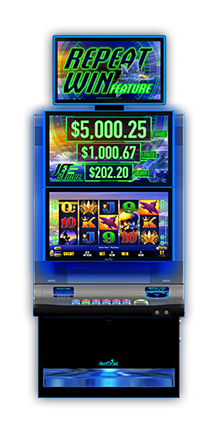 Adding to this, the fighter jet theme, complete with corresponding graphics and audio, makes you feel like you are in the cockpit yourself.
Reel symbols include but are not limited to: jets, sunset, speedometer, and a pilot icon. In other words, everything stays consistent with the theme.
With 5-reels and 5-paylines, a Jet Strike slot machine will take you back to the way things used to be (with plenty of modern features, of course).
From the start, you'll see that it's designed primarily for high denomination players. While this means a higher bet per spin, it also puts you in position to win quite a bit of money.
You'll Love the Features
The configuration is basic, but the features are anything but that. As noted by Aristocrat, Jet Strike comes equipped with the player favorite bonus re-spin.
With this in place, you have the opportunity to not only enter the Free Games bonus round, but to win a standalone progressive jackpot.
Note: every time you use a pilot wild symbol to form a winning combination you are awarded five free spins. Since these can be retriggered, don't be surprised if you find yourself playing with house money for a long stretch.
Playing a Jet Strike Slot Machine
You can get a better idea of how to play Jet Strike slot machines by watching Aristocrat's promo video. It shows you how to play and win, while also sharing some information on the game's most important features.
Note: at this point, there is no way to play Jet Strike slots online. However, many casinos offer games with a similar theme and experience.
Final Thoughts from SlotsJack
If you're a fan of new slot machine games, especially those with modern features, you'll want to gravitate towards this one. It has many of the same traits as a Sugar Hit Jackpots slot machine.
There's a lot to like, but we'll leave you with our three favorite features:
Classic configuration combined with a modern approach.
Free Games bonus.
3 level standalone progressive jackpot.
If these features excite you as much as us, you shouldn't hesitate to play Jet Strike slots.