When The Big Bang Theory made its television debut on September 24, 2007, there was no way of knowing that it would become one of the top comedy series of all time.
With many big name stars steering the action, from Jim Parsons to Kaley Cuoco among others, every season is better than the one before it.
For all these reasons, it was only natural for Aristocrat to secure a deal for releasing Big Bang Theory slots in land based casinos throughout the world.
A Hit from the Start
Just the same as the show itself, and in the same fashion as similar releases (like Family Guy), the slot machine has been a hit from the word "go." Once it landed in casinos in 2015, the game began to attract players far and wide. While some are big fans of the show, others simply love the many features it has to offer.
Aristocrat shares its thoughts on the game, showing that the company put a lot of time, effort, and resources into making it one of the top TV show based slots to ever be released. Here are some of the highlights:
Offered in the Helix cabinet, which helps provide a modern and unique experience.
Powered by Wonder Wheels.
The use of three mechanical wheels to help improve player engagement.
These are the types of features you may not notice at first, but as you play they will begin to grow on you.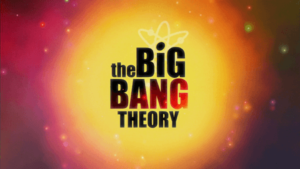 When it comes to the actual game, the three reel setup is perfect for players who don't want to face a large learning curve in order to play. Other playing details include:
50 credit minimum wager.
600 credit maximum wager.
Coin denominations starting at one cent and maxing out at $20.
As expected, the theme itself is spot on when compared to the TV series. All of the gang is there, with the reel symbols providing the type of personality you would expect.
For example, the Bazinga bonus feature is a player favorite, as this prompts the Wheel of Fortune to spin. As this happens, you have the opportunity to win big prizes as you laugh at the antics unfolding on the screen.
There are several other bonus features adding to the action, including:
Penny Friendship Paradigm
Sheldon Cooper Roommate Agreement
Large Leonard Hofstadter Collision
Howard Wolowitz Mystic Warlords Of Ka'a
Raj Koothrappali Scavenger Vortex
In addition to all these, it's the multi-site progressive feature that really has people talking. Starting at $250,000, you'll need to make a minimum wager of 200 credits to qualify. It's not easy to win, but the availability alone is enough to keep players engaged.
About the Show
Why has the Big Bang Theory slot machine become such a big hit? Well, you don't have to look any further than the popularity of the television show.
As we mentioned before, it stars some of the biggest names in Hollywood. Along with this, its creators, Bill Prady and Chuck Lorre, have comedy in their blood.
Year after year, the series is nominated for a variety of awards. Furthermore, its stars continue to receive praise for their performances, winning awards including Outstanding Lead Actor in a Comedy Series (Jim Parsons) and Outstanding Guest Actor In A Comedy Series (Bob Newhart).
Our Review
The Big Bang Theory is one of the top television comedy series of all time, with more than 200 episodes airing (and counting).
Aristocrat has experience taking these types of shows and turning them into player favorites, as can be seen with the likes of Sons of Anarchy.
If you like The Big Bang Theory, if you like slot machines, you'll probably have an enjoyable time playing this game.