What comes to mind when you think about Aristocrat slot machines? For many, there is nothing more noticeable than the company's many games based on television shows and movies.
One of the top examples of this is The Walking Dead slot machine.
According to the company, the game was named the "Casino Product of The Year at the 2014 Global Gaming Awards."
If that doesn't prove just how much the machine has to offer, nothing will.
Note: while not the same in terms of features and function, The Walking Dead is similar in some ways to The Sopranos. More specifically, both games do a nice job bringing the TV series to life in a casino setting.
Since the first episode aired on October 31, 2010, this AMC original series has continued to grow on people.
As an American horror drama television show with a large following, it didn't take Aristocrat long to figure out that it could be a big hit among slots players.
Things to Know About Walking Dead Slots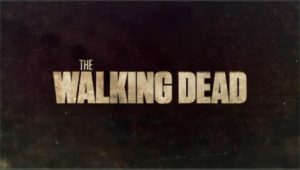 You already know that the machine is based on the popular TV series, but that doesn't do much for you in regards to how you play.
Fortunately, this is a straightforward game that comes with all of the conveniences you would expect from a modern slot machine.
Aristocrat decided to pack this game into the Verve HD cabinet, ensuring that players can enjoy a top of the line experience thanks to high quality animation and sound effects that never stop.
In addition to the bonus features, which we'll discuss in greater detail below, there are a few other basics to become familiar with:
It's a penny slot machine, meaning that players with even the smallest of budgets can spin the reels.
The top jackpot starts at $500,000, putting it on par with other high payout games like The Third Prince.
The use of two unique wheels, known as the Center for Disease Control (CDC) wheel and the Atlanta wheel.
These types of features are not available in every game, which is why so many players have made it a habit to play Walking Dead slots whenever the chance arises.
One thing worth noting is that you only have to wager the maximum of $3 in order to qualify for the grand jackpot (which always pays out a minimum of $500,000).
Bonus Fun
As noted above, there are two wheels that power the bonus features.
The Center for Disease Control wheel, for example, provides access to three spins during which you're able to win in a number of ways. Better yet, there are a variety of multipliers, as high as 10x, which can "blow up" your payout.
The Sequel
If you thought the first version of this game was fun, wait until you spin the reels on a Walking Dead 2 slot machine. There are several features that make this game unique, including the following:
Housed in the Arc Double cabinet, providing an even more engaging player experience.
A theme that aligns closely with the third and fourth seasons of the hit show.
New features, including: Reel Growth, Michonne Attack, and Wild Horde.
Bonus features that provide the potential for big payouts, with Governor Free Games and the Governor Jackpot Bonus among the best.
The theme may be similar, but these two games provide an entirely different experience. It's hard to imagine a machine that's better than the original, but Aristocrat has definitely released another winner with the sequel.
Note: visit this page to learn more about the game and to view a promotional video.
Notes on the TV Series
The show, based on a famous comic book series, is all about a world that has been taken over by zombies. While this sounds like the "same old tired theme" that's been done many times before, it's anything but that.
Here are some interesting notes regarding the series:
It stars Andrew Lincoln, Jon Bernthal, Sarah Wayne Callies, and Laurie Holden among many others.
As of 2016, seven seasons have aired (with more planned for the future).
Most of the scenes are filmed in the state of
Over the years, the seasons have been released on both DVD and Blu-ray.
Total viewership is often among the highest on television, with its season five premiere reaching approximately 17.3 million people.
When it comes to awards and nominations, The Walking Dead is no slouch. The show continues to rack up the honors, including but not limited to:
2010 Golden Globe Awards nomination for Best Television Series – Drama.
2011 Golden Reel Awards win for Best Sound Editing in Television Short Form – Dialogue and Automated Dialogue Replacement.
2014 People's Choice Awards win for Favorite Cable TV Drama, Favorite TV Hero, and Favorite TV Anti-Hero.
Although The Walking Dead doesn't win every award it's nominated for, it's picked up many accolades.
Rise Up and Win
When you play a Walking Dead slot machine you'll get the feeling that you're in the show itself, fighting zombies and running for your life. Of course, this is all in good fun, as your goal isn't to save your life but to instead win a lot of money.
Like many, the SlotsJack team considers The Walking Dead one of the greatest TV series of all time. If you feel the same way, it's time to experience the thrill of this game (as well as its sequel).