Welcome to the Twilight Zone. Based on one of the most popular television series of all time, this slot machine is anything but scary. Instead, it's exciting and full of fun.
Developed by IGT, the company responsible for many other games based on TV shows, this video slot is part of the Game King Series. With audio and visual effects based on the original show, Rod Serling himself would surely be impressed.
Game Details
A 5-reel, 15-payline setup allows players of all skill levels to take a seat and spin the reels. Even if you've never played a Twilight Zone slot machine in the past, it only takes a couple wagers to understand what you're up against.
Adding to the appeal is the fact that this is a penny slot game, meaning that even the most budget-minded players can get involved. Of course, with a 150 credit maximum wager, you can stretch each bet to improve your chance of winning big.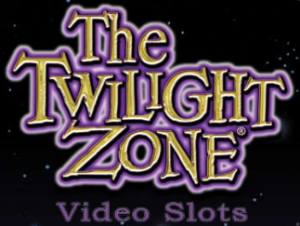 Getting started is as simple as setting your bet, double checking the options, and spinning the reels. Remember, the minimum coin denomination is a single penny. This gives you the opportunity to start slow, learn how the game works, and then ramp up your betting as you become more comfortable.
If you opt for the multi-play mode, which is something many players enjoy, there are 243 ways to win. Thanks to the ability to bet on even more paylines, you can play up to 100 lines per spin.
IGT shares more information regarding Twilight Zone slots on its website. Here are some of the main points:
The use of 2x, 3x, and 4x symbols instantly multiply winnings.
Top jackpot awarded by collecting five "The Twilight Zone" symbols on the first payline, with a maximum bet in place.
In some casinos, Twilight Zone slot machines are attached to the MegaJackpots Instant Winners progressive jackpot.
As you can see, even if the theme is good enough for you, the action doesn't stop there. You could soon find your winnings multiplied, or maybe you'll be lucky enough to win a jackpot.
Loads of Bonus Features
Don't get too comfortable with the features of base gameplay, as Twilight Zone slots come with a variety of bonuses that are sure to mix things up.
Let's start by examining one of the most popular bonus games, the Future Photo Bonus:
Activated by collecting a camera symbol on reels one, two, and three of any active payline.
The game starts with the player prompted to choose a camera symbol by touching the screen.
You are awarded anywhere from 50 to 150 credits multiplied by your original wager.
If you aren't having fun in the Future Photo game, maybe you'll find yourself inside the Bonus Zone Bonus:
Activated by collecting a Bonus Zone symbol on reels one, two, and three of any active payline.
Players are asked to select from one of many Bonus Zone symbols, as this reveals anywhere from two to five spins on the bonus wheel.
In addition to this action, there are two additional bonus games included within this one:
The Dimension bonus
The Free Spin Zone bonus
Regardless of which bonus game you're playing, IGT developed each one with the idea that players should be rewarded – and that's exactly what happens.
Scatter Pay
The scatter pay feature may not sound as exciting as the bonus games detailed above, but don't turn your head.
This is awarded when you collect three, four, or five eye symbols in any position. The end result is winnings of up to 600 credits multiplied by your original wager.
The Popularity of the Twilight Zone
Depending on when you were born, you may remember watching the Twilight Zone on television.
Running for five seasons, from 1959 to 1964, 156 episodes made their way to air. Some of the most popular shows include:
Where Is Everybody? (episode one)
The Hitch-Hiker (episode 16)
A Hundred Yards Over the Rim (episode 59)
An Occurrence at Owl Creek Bridge (episode 142)
The Bewitchin' Pool (episode 156)
You don't need any knowledge of the Twilight Zone series to play this slot game, but the following facts may interest you:
Rod Serling created the series.
Many top names in Hollywood were featured in the series, such as: Buddy Ebsen, Burgess Meredith, William Shatner, Robert Redford, and Dennis Hopper.
The series won two Primetime Emmy Awards, both for Outstanding Writing Achievement in Drama.
Also, it's worth mentioning that TV Guide named it one of the greatest television shows of all time.
Are You Ready to Play Twilight Zone Slots?
You don't need any preparation to play this game. Furthermore, as a penny slot, you don't even need that much money in your pocket.
Maybe you're a big fan of this television series. Maybe you've never seen a single episode. Either way, when you play this game, you'll love the betting options, bonus features, and large jackpot.
A Twilight Zone slot machine is everything you would expect, with nothing that holds you back from enjoying yourself.