Aristocrat continues to release new slot machine games to the world. Even so, many old time favorites, such as Wild Panda, continue to attract players from all walks of life.
With a 5-reel, 100-payline configuration the action never stops. From the moment you sit down to the moment you cash out, nothing will hold you back from having an enjoyable experience.
The Chinese theme, led by a panda bear, will keep you engaged with each spin of the reels. Furthermore, you can get started by wagering as little as one penny per spin. With this in mind, it only makes sense to give Wild Panda slots a try – you don't have much to lose.
Things to Know
We've discussed the basics, but there is a lot more you need to know before playing this game.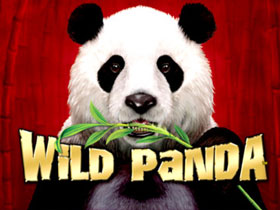 For example, it's not solely for low limit players. You can wager up to $50 across all 100 paylines, ensuring that you give yourself the chance to win big money.
Sticking with the theme, reel symbols are exactly what you would expect. Some of these include: panda bear, Chinese coin, lotus flower, and a temple. Along with this, playing cards from 10 through Ace are included.
The auto spin feature is something that many Wild Panda slot machine players have come to love. With this, you can set the machine to make anywhere between five and 50 automatic spins at a predetermined wager. Once activated, you can sit back and watch the reels spin – you never have to lift a finger.
Hit the Jackpot
Regardless of the game, every player dreams of hitting the jackpot. This is definitely true with Wild Panda, thanks to the 10,000 coins that are waiting for you.
There are two ways to win the jackpot:
Land five scatter symbols with the maximum wager in place.
Land a wild symbol during the free spin bonus round, with the highest bet in place.
Either way, you know you'll end up with the jackpot in your hands.
Bonus Baby!
You already know how to win the jackpot, but don't stop there. You can use the wild and scatter symbols to your advantage, giving you more chances to win more money.
Note: the panda symbol is wild and the gold coins symbol is the scatter.
Each playing card symbol corresponds with a letter that spells the word "PANDA." If you are successful in spelling this word across the reels, you are awarded with five free spins. Even better, the symbols that landed you in the free spin round are now wild, meaning that you are all but guaranteed to win some money.
If you collect five panda symbols during a free spin it's good for a payout of 2,000 coins. Four pandas will find you winning 1,000 coins, followed by 500 coins for three.
Note: unlike some Aristocrat slot machines, the free spin round cannot be retriggered.
Panda Facts
In our opinion, the giant panda is one of the coolest animals around. For this reason, it's only natural for this game to be full of good times. After all, the theme is killer!
Here are a few things you may not know about the giant panda:
There are only several thousand giant pandas living in the wild.
It can be found in zoos across the world.
An adult male can weigh up to 350 pounds.
The giant panda is primarily found in the wild in central
These facts and figures should give you a better idea of what this animal is all about.
Should You Play a Wild Panda Slot Machine?
There is a lot to like about this game, including the fact that Aristocrat never lets players down in regards to graphics, audio, and high level features.
Here are a few reasons to give this game a try:
3D graphics will keep you engaged.
Regular payouts are common, allowing you to stick with a machine for a longer period of time.
A top jackpot of 10,000 coins.
Bonus features, such as free spins, for additional chances to win.
The ability to play at land based casinos and online.
It can be hard to settle on a single slot machine, especially if you're a fan of Aristocrat games. You have many choices, such as Firelight slots, but don't hesitate to give this game some of your time. Wild Panda has held its own for many years, remaining a player favorite regardless of budget or betting style.